Personalized Watercolor Set
BIODEGRADABLE & NON-TOXIC
SUPER VIBRANT
LASTS FOR MONTHS
HANDCRAFTED WITH LOVE
BIODEGRADABLE & NON-TOXIC
SUPER VIBRANT
LASTS FOR MONTHS
HANDCRAFTED WITH LOVE
Why you'll love it
Personalize this Premium African Maple wooden case with the Name and a Personal Message. Gift it to someone you love, or to yourself! Viviva Gift Set is a perfect wholesome gift for an artist, hobbyist, or anyone who enjoys art and watercoloring.
Viviva Colorsheets comes with:
16 Incredibly Vibrant Colors (scroll down to see the colors)
An inbuilt reusable Mixing Palette
Special Water Resistant sheets to separate different colors
What's included
The Viviva Gift Set includes:
1 x Personalized Wooden Case
1 x Viviva Original Single Set
1 x Waterbrush
Shipping & discounts
Apply code MULTIPLE for 10% OFF on the purchase of 2 or more products
Express shipping worldwide at $15
FREE Shipping worldwide for orders above $75
See Viviva Colors
in action!
Grab your Colorsheet
Wet your paintbrush a little
Wet your brush & swirl
Swirl your wet brush gently on your fav color
Make watercolor magic!
Swatch the color & see the magic happen!
Good for you
& the world around us
Handcrafted
Every Viviva product is carefully handmade by women with Love
Social Impact
Providing dignified jobs to women from our local community
Sustainable
All the Viviva products are 100% Eco-friendly & biodegrable
Customer Reviews
08/02/2023
Abgar M.

Mexico
Vibrant and fun to use
Overall, my experience with the paints is highly positive. I opted for getting the fancy wooden holder, which I "upgraded" by using some double sided tape and reusing some of the packaging to keep the booklet from sliding around in it. The holder itself is very pretty. It is around the same size as a regular small travel pan set. The paints themselves are, for the most part, extremely bright and colorful, and have been very fun to use. I really do like the set and will take with me on future trips. Perhaps its user error, however I feel there are some details that keep it from being a full 5 stars: for instance, the paints have a very high desire to bloom into each other, even after drying so you need to be extra careful when laying different colors, some of the colors (example: yellow) seem to quicker to run out of even with lighter use, and also I don't know if it's meant to be like that or just me, but the black and one of the blues do not really behave as I would expect. Black instantly becomes gray, and that blue becomes a washed out purplish color.
03/01/2023
Pam B.

United States
Color Sheets
The pigments have the best colores. Also, very easy to use with the water pen. I just Love them❤️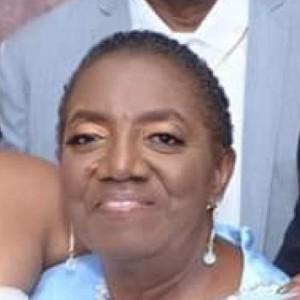 MR
02/05/2022
Maxine R.

United States
Great product
No problems using the case. With having two different sheet sets wish there was an easy way to put both in case. Overall love the personalization and quality of product.
11/03/2021
Marco R.

France
The right product
I saw this product thanks to the YouTuber "Fraffrog"! I immediately understood that was the perfect product for my gf. When she opened it and tried, she was super happy and enthusiastic! The colors are amazing, so the cover and the brush! I will buy more products from this site for sure!
10/02/2021
Maureen S.

United States
Nice gift.
Looking forward to give it to a friend for a belated birthday present.