Colorsheets - Spring 16 Colors
BIODEGRADABLE & NON-TOXIC
SUPER VIBRANT
LASTS FOR MONTHS
HANDCRAFTED WITH LOVE
BIODEGRADABLE & NON-TOXIC
SUPER VIBRANT
LASTS FOR MONTHS
HANDCRAFTED WITH LOVE
Why you'll love it
16 Super Vibrant Spring Colors (scroll down to see the colors)
Designed for a mess-free & stress-free painting experience. Super fun & easy to use.
An inbuilt reusable Mixing Palette
Special Water Resistant sheets to separate different colors
Shipping & discounts
Apply code MULTIPLE for 10% OFF on purchase of 2 or more products
Express Shipping worldwide at $15
FREE Shipping to USA for orders above $25
FREE Shipping worldwide for orders above $75
See Viviva Colors
in action!
Grab your Colorsheet
Wet your paintbrush a little
Wet your brush & swirl
Swirl your wet brush gently on your fav color
Make watercolor magic!
Swatch the color & see the magic happen!
Good for you
& the world around us
Handcrafted
Every Viviva product is carefully handmade with Love
Social Impact
Providing dignified jobs to women from our local community
Sustainable
All the Viviva products are 100% Eco-friendly & biodegrable
Customer Reviews
Beautiful colors
I love these Viviva colorsheets! The colors are so vibrant !
GF
01/07/2022
Gina F.

United States
Fabulous colors
I bought the original set and the Spring set. I absolutely love the richness and vibrancy of the colors! These pigment rich sheets mean that a little paint goes a long way. I highly recommend Viviva colorsheets especially for people who like to take their paints along with them, very compact and travel friendly! I'm very happy with my purchase.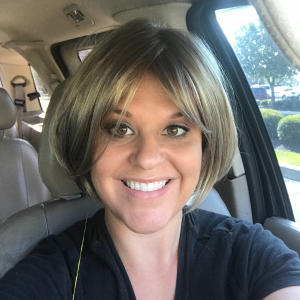 CA
01/01/2022
Cherub A.

United States
Perfect
Oh my goodness, these are super cool. I have Viviva's other 3 Watercolor Colorsheets (original, metallics, & spring) and these are just as amazing. Beautiful, highly pigmented colors, easy to rewet, small & compact, and just plain awesome. So awesome I bought 2 sets of the Viviva watercolor pans. I'm always happy with the fast shipping of my orders, beautiful packaging, and quality of the paints
12/04/2021
Judy C.

Canada
My experience with Viviva colour sheets
HI.. I first saw these on a watercolour tutorial on youtube given by Diane Antone.. who is a very favourite artist of mine.. so I ordered two different kinds of colour sheets.. and I really love them.. the pigments are fantastic.. the only thing I found a little difficult is the way the colours are shown on the tabs at the bottom.. they don't indicate the name of the colour or really resemble the actual colour itself.. other than that I love them.. I have ordered some for my son for Christmas! best regards Judy Conn
12/04/2021
MIlena C.

Italy
Amazing
My daughter loves them! Thank