Sketching Set - Original 16 colors + Waterbrush
BIODEGRADABLE & NON-TOXIC
SUPER VIBRANT
LASTS FOR MONTHS
HANDCRAFTED WITH LOVE
BIODEGRADABLE & NON-TOXIC
SUPER VIBRANT
LASTS FOR MONTHS
HANDCRAFTED WITH LOVE
Why you'll love it
16 Incredibly Vibrant Colors (scroll down to see the colors)
Designed for a mess-free & stress-free painting experience. Super fun & easy to use.
An inbuilt reusable Mixing Palette
Special Water Resistant sheets to separate different colors
Color-Coded sheets for easy use
What's included
1 x Original Single Set
1 x Waterbrush

Shipping & discounts
Apply code MULTIPLE for 10% OFF on the purchase of 2 or more products
Express shipping worldwide at $15
FREE Shipping to USA & UK for orders above $30
FREE Shipping worldwide for orders above $75
See Viviva Colors
in action!
Grab your Colorsheet
Wet your paintbrush a little
Wet your brush & swirl
Swirl your wet brush gently on your fav color
Make watercolor magic
Swatch the color & see the magic happen!
Good for you
& the world around us
Handcrafted
Every Viviva product is carefully handmade by women with Love
Social Impact
Providing dignified jobs to women from our local community
Sustainable
All the Viviva products are 100% Eco-friendly & biodegrable
Customer Reviews
01/23/2023
Camilla D. Camburn
Waiting to use on vacation
Will check in then … end of February
12/01/2022
Maria T.

United States
Great watercolors
The colors are vibrant and a little goes a long way.
01/17/2022
Lauren

United States
Super bright
I was shocked with how bright and pigmented these are. I received a set to sample and wow I will buy again. They are super bright and easy to use. I suggest having a small clip when using them on the go to hold your current color open. I would like a larger mixing area but I cannot hold that against such a compact travel set. I look forward to buying the metallics set.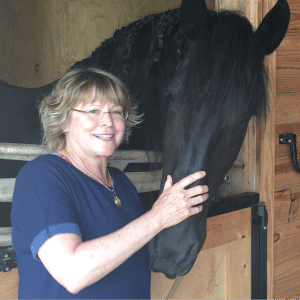 B
01/05/2022
Beverly

United States
Viviva Colorsheets
Lovely saturated colors! Perfect for packing light for field sketching and painting!
11/09/2021
e.

United Kingdom
Very vivid colours, and inventive, attractive, lightweight presentation
The colours are very vivid, more like inks than traditional watercolours, and so yield very pleasing instant results: you don't need a lot of paint. They are easy to lift from the sheet with a watery brush, and blend well on the page. Perfect for instant sketching and for jotting down quick impressions and ideas in your sketchbook. The design and presentation is great too. They look artistic and nicely packaged. Make a good gift for an arty friend.