Original Sketcher Set - 16 Colors
The Original Sketcher Set includes:
1 x Viviva Colorsheets Original Single Set
1 x Waterbrush
Viviva Colorsheets are extremely portable and vibrant. It lets you paint anywhere, in a cafe, in a train, on the hills, wherever your inspiration strikes.
Viviva Colorsheets Original Sketcher Set comes with:
16 Incredibly Vibrant Colors (scroll down to see the colors)
An inbuilt reusable Mixing Palette
Special Water Resistant sheets to separate different colors
Color-Coded sheets for easy use
Waterbrush - A paint brush that can hold water
Use discount code MULTIPLE to avail 10% OFF on purchase of 2 or more products.
Shipping Fees and Discounts
FREE Shipping

to USA
The Original Sketcher Set ships to rest of the world at $5
FREE Shipping worldwide for orders above $75
16 Vibrant Colors
Customer Reviews
Color Sheets
The watercolors are very vibrant, which I like. They are wonderful to travel with because they are slim and light weight. The sketchbooks are good quality and just the right size. A+ Review!!
09/11/2021
Sandy L.

United States
Review of Standard Edition, Viviva paints
I reviewed these paints on my Facebook Live, called Tips on Tuesdays. It can be seen on my Facebook Page, Sandy Laipply. Scroll down to August 10 show . The colors are great- very rich and easy to blend. The sets are perfect for painting outdoors or on the go. They are very compact and easy to slip in your backpack.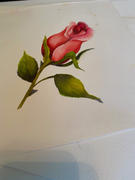 08/30/2021
laura D.

United States
08/26/2021
Anne H.

United States
Vibrant Colors
Vibrant colors and unique watercolor system. It was a little bit small for the price. There was some inconsistency with the paint swatches, but overall nice product.
08/17/2021
Tracey B.

United Kingdom
Coloursheet & brush set
A lovely set of vibrant colours with a handy water brush ideal for taking out and about as they are light and compact. The range of colours are good and would suit most needs. Although there is a small mixing area provided with the colour sheets I personally would prefer to use a separate mixing palette. In an ideal world I think it would be easier to use if you could open the book as a concertina fold rather than pages as you could then fold all of them out simultaneously rather than flicking backwards and forwards. Would make a great gift for a beginner who wants to dabble in painting.
People also buy these Products