A5 Sketchbook - Ivory paper, 64 Pages, 120 lbs
LESSEBO IVORY PAPER
ACID FREE PAPERS
LIES FULLY FLAT
FAUX LEATHER BOUND
LESSEBO IVORY PAPER
ACID FREE PAPERS
LIES FULLY FLAT
FAUX LEATHER BOUND
Why you'll love it
Sketchbook size - 5.8 x 8.3 inches
Made with Lessebo Design Papers
Paper Thickness - 240 GSM
64 Pages (32 Leaves) - Cream in Color and Smooth in Texture
Premium Faux Leather Bound
Shipping & discounts
Apply code MULTIPLE for 10% OFF on the purchase of 2 or more products
Express shipping worldwide at $15
FREE Shipping to USA & UK for orders above $30
FREE Shipping worldwide for orders above $75
Good for you
& the world around us
Handcrafted
Every Viviva product is carefully handmade with Love
Social Impact
Providing dignified jobs to women from our local community
Sustainable
All the Viviva products are 100% Eco-friendly & biodegrable
Customer Reviews
My New Favorite Paints!
Viviva Colors paint sets are my new favorites! The cork pan set is amazing, featuring 16 really vibrant colors that last a long time. The metallic color sheets are so amazing as well, showing clearly on anything I paint them on. I also love that they are super lightweight, 100% sustainable, and handmade by a family owned business in India. Plus they're really well priced. I highly recommend these paint sets!
11/02/2021
Julia C.

United States
Lovely, well-appointed sketch journal
I am always on the hunt for a portable journal that can accommodate multiple mediums. This square format book is simply perfect! The inside pocket and elastic strap are practical and streamlined. Your slightly warm white paper is smooth and substantial, with no bleed through even when using sharpie marker or ink wash. Excellent! I'm a fan.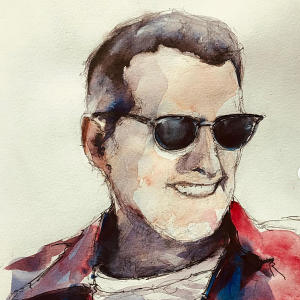 AK
09/15/2021
Al K.

United States
Enjoyed the sketchbooks!
I really enjoy the paper quality and how watercolor reacts on the sketchbooks! The hold water and paint very well and dries without buckling. Very impressed with the quality and workmanship of these little books! Thank you.
08/27/2021
Diane A.

France
Brilliant colours and super paper in the sketchbook
I very much enjoyed using the Viviva colour sheets while making videos for my YouTube channel. The colours are very intense and easy to use especially with the Kuretake water brush. The colours are ideal for depicting flowers and other brightly coloured subjects, having a radiance which is greater than the average watercolour. I confess I did find the format slightly awkward with a little booklets, but I solved that by cutting it apart and putting the sheets on a glass palette. I also find the paper in the sketchbook very pleasant to work on – it has something between a hot press and a cold press texture and takes a wash well. Thanks Viviva!
08/26/2021
Anne H.

United States
Great product
Great quality product and perfect for painting on the go!