A6 Travel Paint Kit (6.2 x 5.3 in)
Easy to Carry anywhere
Super Vibrant Colors
Made with Vegan Leather
Handcrafted with Love
Easy to Carry anywhere
Super Vibrant Colors
Made with Vegan Leather
Handcrafted with Love
Why you'll love it
One stop solution - Get everything you need for painting in one kit
Refillable colors and sketchpad
16 Incredibly Vibrant Colors (scroll down to see the colors)
Designed for a mess-free & stress-free painting experience anywhere
What's included
1 x A6 Vegan Leather Case
1 x Viviva Original Colorsheets (16 colors)
1 x A6 Premium Ivory Sketchpad (24 leaves, 120 lbs)
1 x Waterbrush (round tip)
1 x Black Marker (hard tip, 0.5mm)
Shipping & discounts
Apply code MULTIPLE for 10% OFF on the purchase of 2 or more products
Express shipping worldwide at $15
FREE Shipping to USA & UK for orders above $30
FREE Shipping worldwide for orders above $75
See Travel Paint Kit
in action!
No Hustle. No Mess
Just have fun painting anywhere, in peace.
Refillable Paint Kit
Simply refill your colors & sketchpad whenever you run out of them!
Good for you
& the world around us
Handcrafted
Every Viviva product is carefully handmade by women with Love
Social Impact
Providing dignified jobs to women from our local community
Sustainable
All the Viviva products are 100% Eco-friendly & biodegradable
Customer Reviews
Always amazing
Love love love the bright water-colours and the travel book for sketching and painting is perfect. I choose the smaller design and it's the right size for portability for me. Thank you for your great products, your great service and the light you are spreading in the world.
10/14/2022
Debra M.

United States
Inspired new paintings
Love the vivid colors and use them all the time in my plain air art group. I am about to have my second art show with paintings using only Viviva Colorsheets. I am a big fan!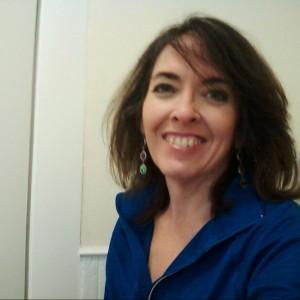 JC
09/03/2022
Judith C.

United States
Ended up being a gift to someone else....
I ended up gifting this to my sister before I was able to use it. Now you are out of stock! I will paint anyway!
09/02/2022
Shimanie s.

Maldives
Loved this
The color saturation was excellent, and really worth every penny. The pigments don't leave any residues either. This is easily my favorite travel time pass now, and will soon be ordering the new products too.
06/03/2022
Stacey f.

United States
Love the kit but would prefer watercolor paper
Love the kit. It's a nice set up. I've used the paints for a few years. There is a learning curve for using these paints. I wish the pad had true water color paper. I will be replacing it with a wc pad. Pen is nice quality but will be adding a pencil too.