Viviva and SketchPoetic Set Limited Edition
---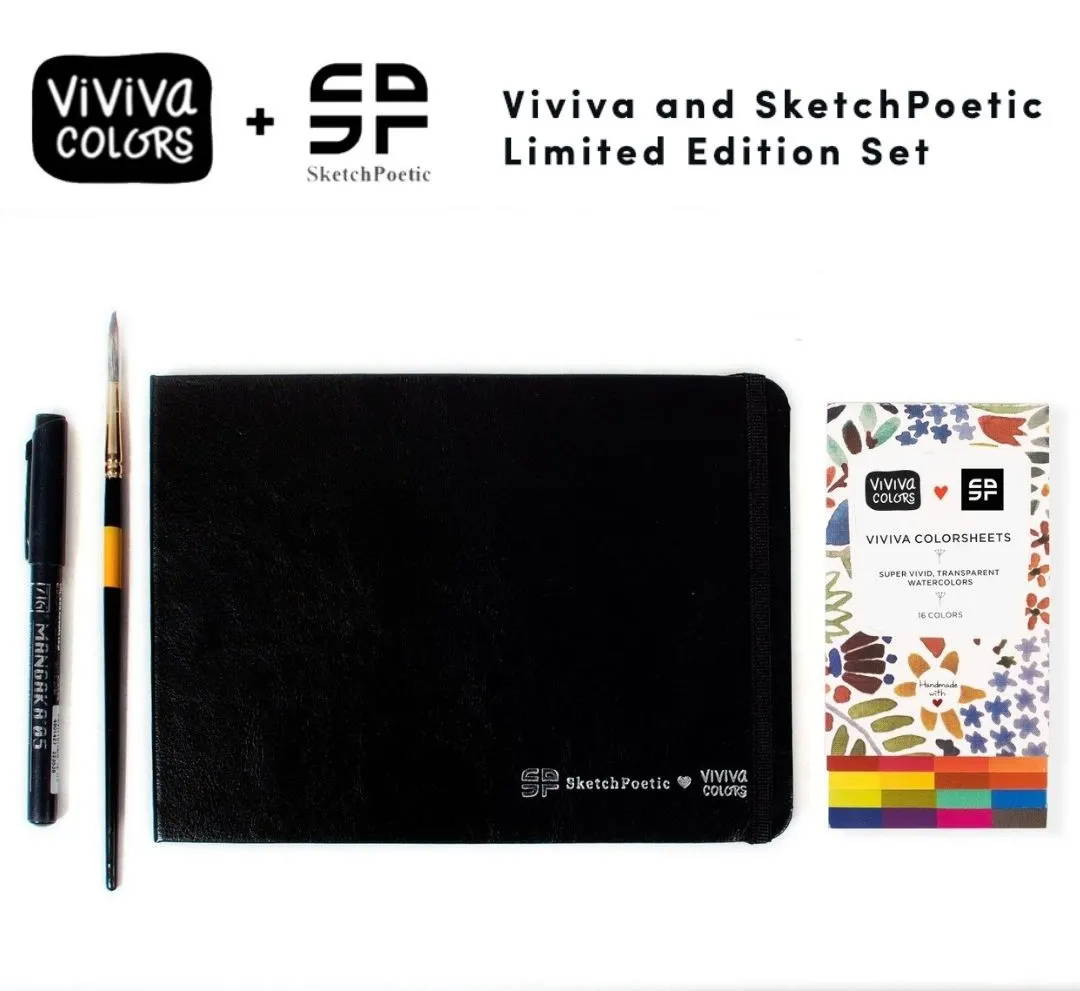 Art for Healing & Transformation
---
---
Viviva and SketchPoetic Set - Limited Edition includes:
1 x Viviva & SketchPoetic Sketchbook - A5 Ivory
1 x Viviva Original Single Set
1 x Sakura 0.5 micron marker
1 x Regular Paintbrush
Check out www.sketchpoetic.com to learn more and reserve your spot today!
---
"What started as a personal commitment to sketch daily, soon became a catalyst for my own transformation. It also led to my greater purpose of elevating art as a tool for self-reflection, self-care, and healing. Through art, I was able to sketch and paint my way through complex emotions and process both my conscious and subconscious thoughts. The benefits of this practice became evident in my mental and emotional well being. It also became a therapeutic tool in helping process anxiety and trauma. It has become my mission to share this practice with the world and to help others find their own way."
Art using Viviva and SketchPoetic Limited Edition Set
---